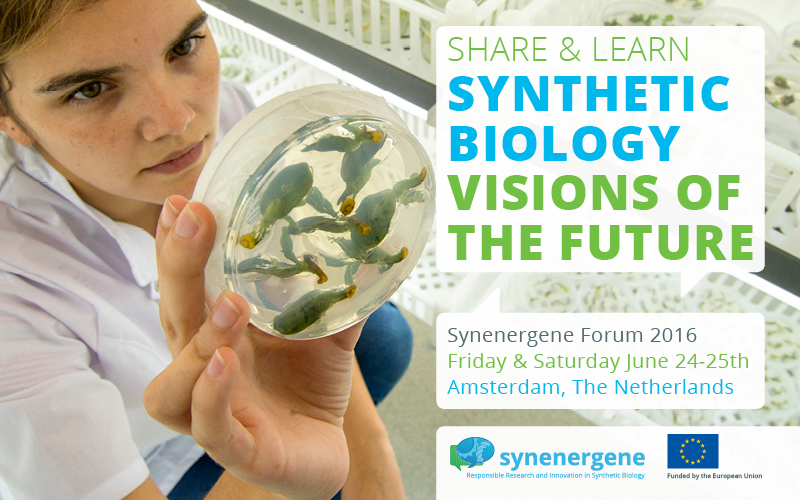 SYNENERGENE Forum (24-25th June): Registration now open!
The SYNENERGENE Forum from 24-25th June 2016 is a large public event which will discuss the promises and implications of synthetic biology from a societal perspective.
The SYNENERGENE Forum offers a two-day program on Friday and Saturday 24-25th June in the Amsterdam Science Centre NEMO.
The first day is a conference with plenary and parallel sessions focusing on core issues and activities addressed by SYNENERGENE. During the second day SYNENERGENE partners will put "synthetic biology on stage" through debates, theatrical performances and a BIO.FICTION film festival.
You can read all information about the event on our forum page.
You can also download the Forum flyer with the full programme or register at the Rathenau website.