Perspectives
02/11/2016
We launched our Integrated Human Practices visual tool at the iGEM Giant Jamboree 2016. Read more here.
read more and comment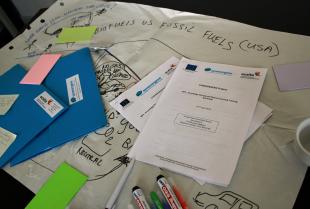 16/04/2014
An exciting workshop was held in Brussels on the 8-9th of April 2014. It was aimed at sharing knowledge and learning from each other on Synbio related topics.
read more and comment